WeWood Watches
WeWood watches offers a truly unique and stylish design. When you purchase a watch from Wewood you don't just purchase quality craftsmanship, you help to repopulate our forest and rebuild our environment because Wewood palnts a tree for every watch sold. 442,246 trees have been planted to date.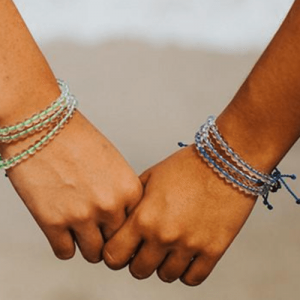 40 Ocean Bracelets
40 ocean is a company that was established as a way to clean our oceans. The purchase of each 40 ocean bracelet funds the removal of one pound of garbage from our oceans, oh... and it looks good too!
Artisan Jewelry
Buying Jewelry from Ten Thousand Villiages, isn't going to just get you a piece of fine artisan craftsmanship, it connects you to a company whose mission is to create opportunities for artisans in developing countries to earn an income by bringing their products and stores to you.